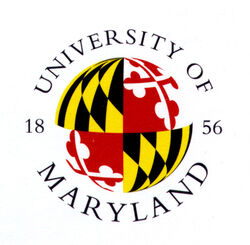 The University of Maryland, is a very prestigious school that is located in
College Park, Maryland
. It is currently one of the top public schools in the country. Maryland was founded in 1856, and has just been growing ever since. The University of Maryland as many majors, and accommodates students from all over the world. The University of Maryland is home to the mighty terrapins. The mascot is Testudo the Terrapin. The university is located near the metro so it is easily to travel into Washington D.C.
Pages in category "University Of Maryland"
The following 4 pages are in this category, out of 4 total.
Ad blocker interference detected!
Wikia is a free-to-use site that makes money from advertising. We have a modified experience for viewers using ad blockers

Wikia is not accessible if you've made further modifications. Remove the custom ad blocker rule(s) and the page will load as expected.