Welcome to the Novel
Starcraft: Harbinger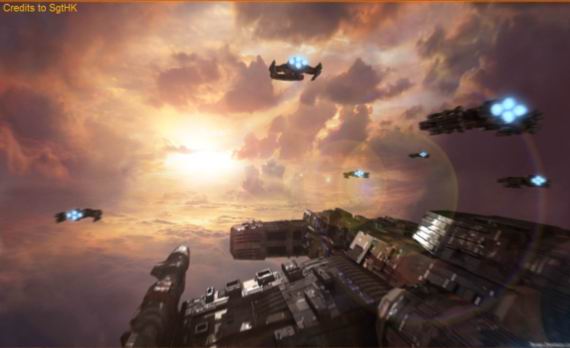 Read the Entire Story
This literary work is complete.
Please discuss changes if you're not an author.
An alien menace reveals its grotesque power to twenty-second century humanity in the remote Koprulu Sector, a series of thirteen human colonies many light years from earth, outgunning their defenses with power overwhelming. The Terrans, for their part, are still engaging in strife against their own brethren in mad bids for power, not realizing the darkness swiftly overtaking them. Not to mention the First-Born, with powerful psionic emanations that put even the best telepaths to shame, as well as super-advanced technologies few humans could ever dream of; and the legacy of their esoteric creators and their experiments. Furthermore, hidden in the maelstrom, the long-lost secrets of the past, and the control of the future, lay in waiting for those with the power and wisdom to seek it...
Various lines in this work come directly out of the starcraft single player campaign storylines (Blizzard entertainment), used here in the name of fan fiction.
Episode I: The Battle for Mar Sara

Episode II: The Sons of Korhal

Episode III: Interstellar Odyssey

Episode IV: The Battle for Aiur

Episode V: Epic's End

Full Circle
Subcategories
This category has only the following subcategory.
Pages in category "Harbinger"
The following 58 pages are in this category, out of 58 total.
Ad blocker interference detected!
Wikia is a free-to-use site that makes money from advertising. We have a modified experience for viewers using ad blockers

Wikia is not accessible if you've made further modifications. Remove the custom ad blocker rule(s) and the page will load as expected.